Here in Denver, the traveling fun of LEGO is coming to town April 27-29th. This promised to be a fun filled building event full of opportunities to get creative and play with LEGOs, piles and piles of LEGOs!  LEGO Kidsfest is touring the country, so if you  aren't in Denver, check the events calendar on the LEGO Kidsfest site to find when they'll be coming to a city near you.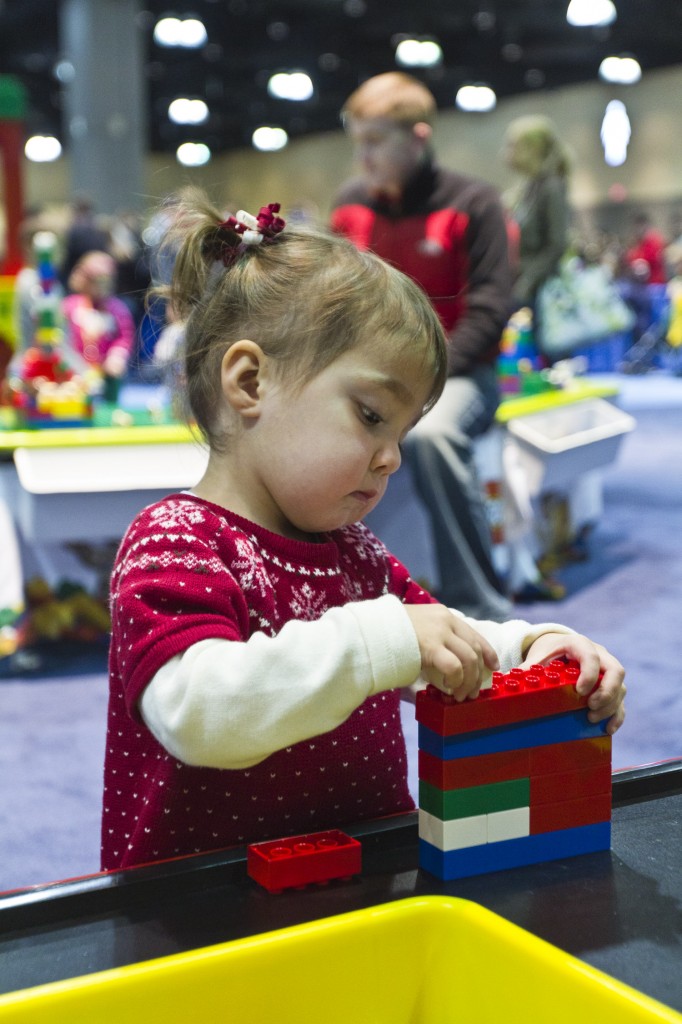 The Denver event is 5 sessions, each 4.5 hours long and including the same exhibits and sessions. Explore LEGO® building, play games, explore fantastic creations, learn from master builders, test your skills and even stop to read some of the fun LEGO® books. There are activities for kids of all ages, even a special DUPLO building area for our youngest LEGO fans.
Some of the included LEGO Kidsfest Activities include:
LEGO Club & Master Builder Academy
LEGO Activity Area & LEGO Challenge Zone – Families can compete together in speed tower builds and other cool activities. Quick – flex your fingers and find your inner builder!
Big Brick Pile – a play area with a giant pile of LEGO bricks.
Race Ramps – build and rance LEGO race cars.
Brickscapes – explore a mash-up of dozens of LEGO and DUPLO sets into giant dioramas.
LEGO Friends – play with the new LEGO friends.
LEGO Games – games that you build, play and change.
LEGO Art Gallery – create your own LEGO art using a wide variety of LEGO Bricks. Share your masterpiece in the gallery.

Reading Rest Stop – a variety of DK Publishing books such as DUPLO Rescue and  The LEGO Ideas Book.
Get more information about LEGO Kidsfest Denver and buy tickets
Get more information about LEGO Kidsfest in YOUR area and buy tickets
Giveaway Alert: I'm hosting a family 4 pack giveaway to LEGO Kidsfest Denver next week, so watch for it!