Sometimes our preschooler wants to finger paint and we just don't have time or the desire for the mess finger paint includes. Or, in the case of my own preschooler, the feeling of sticky paint on fingers isn't a fun activity. So, here is another option to have fun finger painting without all the paint all over hands (although I think paint and hands is the best way to play!). This is also a fun new tactile experience to explore textures and color mixing.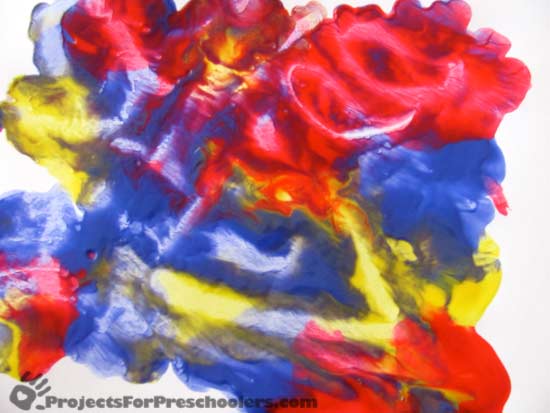 Using some waxed paper, create layers of paper and paint and then use your hands to move the paint around between the paper. Make sure to put paint only near the center of the paper so when your preschooler "paints", it's less likely to ooze out of the sides of the paper. You'll want to make sure to cover your table to prevent any accidental messes.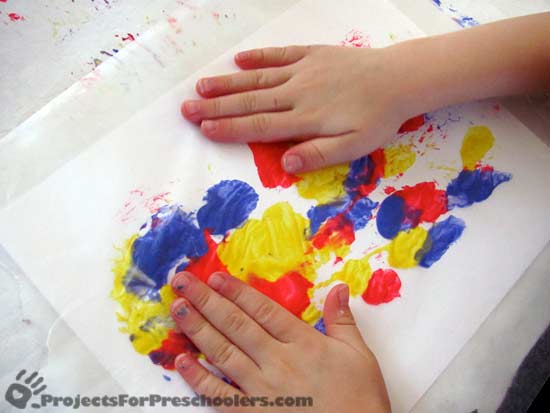 The really fun thing about this wax paper painting is your preschooler can write and draw and watch the paint move and mix. You can also separate the paper after painting and use to make a print on actual paper by pressing the paint side of the waxed paper on to the paper.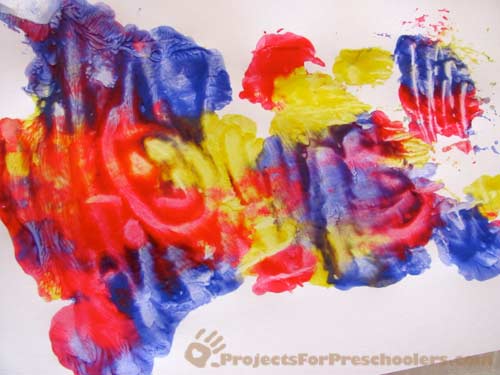 You do not need to use actual finger paint with waxed paper finger painting. Any kid friendly paint will work. Craft paint, tempera paint and washable poster paint would all work well. Try adding different color combinations to allow your preschooler to play with color mixing and learning color concepts. You can also practice writing letters as you play!
If you try this project, I'd love to hear about it… leave a comment below.