The next time you are looking for a fun way to incorporate some creativity and art into your preschooler's day, grab some markers, buttons and glue and make some art! Buttons come in a wide array of colors, sizes and shapes and can make a great addition to any art project. For preschoolers, large buttons are easy to handle and smaller buttons are great for fine motor skill building.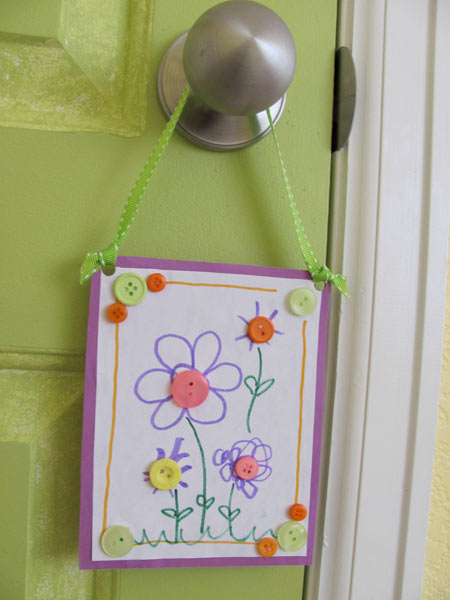 We used a couple piece of thick paper (card stock) and added a ribbon so our button art was ready to hang. You could make your project into a card for someone special, a piece of wall decor or even a fun picture to give to a friend.
Do you have a favorite supply or material you like to create art with?