Make a bit pink and purple puffy letter P to practice pronouncing the letter P and recognizing it's shape. You could work on capital P or lower case P or both. Simply draw a letter P on a piece of paper. Then, use puffy pom pom balls from the dollar store and glue to make this oh-so-soft letter P. After the glue dries, hang the picture it on the wall so you can talk about your letter P all week long.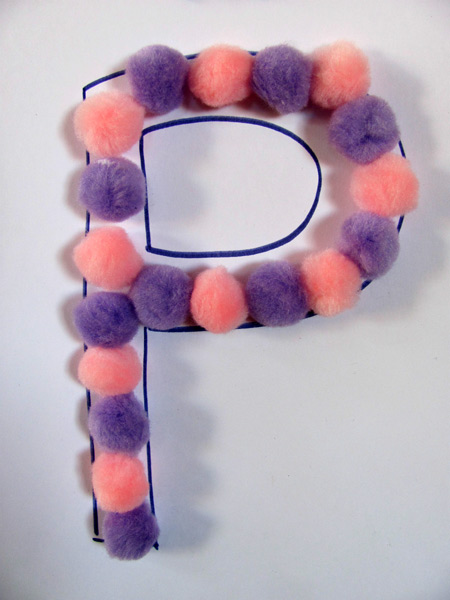 You could make this fun letter P as a piece of alphabet decor for your preschooler's room by adding a cardboard backing and possibly a frame. If you don't have pom poms, use cottom balls to create a fun, soft and puffy P.
What else can you make using Pom Poms? What other fun Letter P projects have you created?