P is for pig, popsicle, pencil and pony. The letter P is pretty and fun to polish, and the letter P is perfect for playing with puzzles or pretending to be princesses and policemen. No matter how you want to set it up, the letter P is full of possibilities for teaching and learning with your preschooler.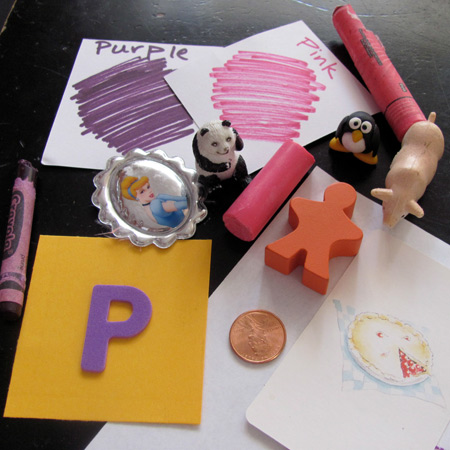 this photo is of things in our own Alphabet Bag
Here are some fun ideas for your letter P themed projects.
Math: Counting pennies
Art: painting, making patterns, pink and purple
Animals: pig, penguin, polar bear, porcupine, panda, pony
Pretend play: Pirates, princess, police
Food: peppers,plums, pizza, pie , punch, pumpkins and popsicles
Events: St. Patrick's Day, Presidents Day
More P Things: pockets, packages
More fun with the letter P:
have_posts() ) { ?>

while ($my_query->have_posts()) : $my_query->the_post(); ?>