The other day my 8 year old was putting clean dishes away when we discovered the cool reflections of light and shadows from the clear glass items. So we all took a chore break to play with the shadows and find out what neat patterns and shapes different shaped objects made. My preschooler loved seeing the reflections and pretty patterns created. The way the light moves through the glass with the various bends, curves and glass edges was really fun to see. Your preschooler can explore this same light experimenting and discovery with just a few simple glass objects. Try glass with different patterns and edges for comparison. Here are some of the shapes we played with in our light and shadow reflection experiment.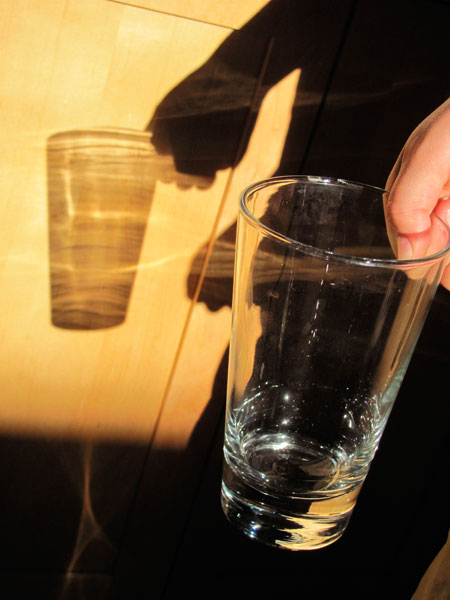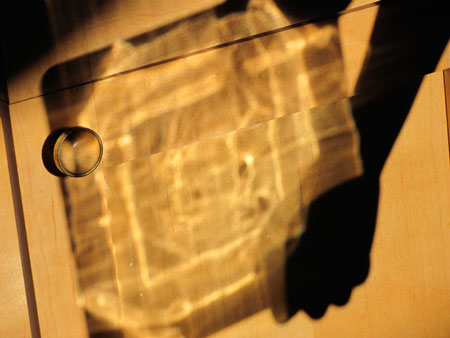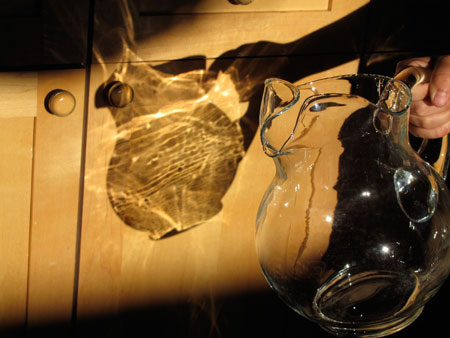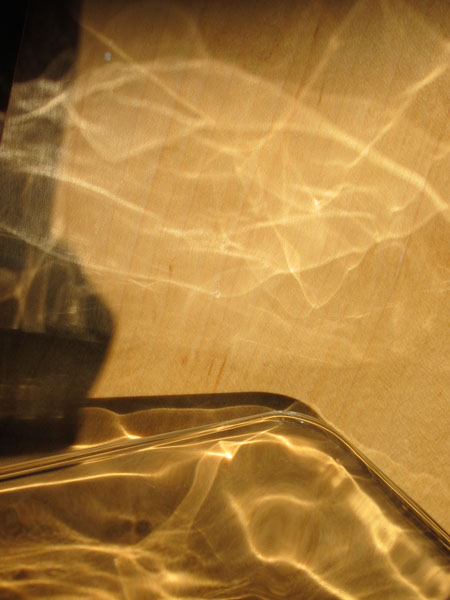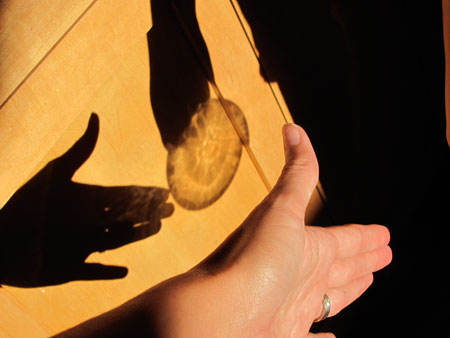 Try playing with shadows and light with different colors of glass. Compare to objects that are not translucent such as ceramic or plastic. You can see what happens when the object is held really far from the wall compared to close up.
What kind of fun have you discovered when playing with shadows and light?