Make a super cute scarecrow and add some Fall fun to your activities for the day. You can easily make a pile of these cute guys and then use them for song time, decorating or just for fun.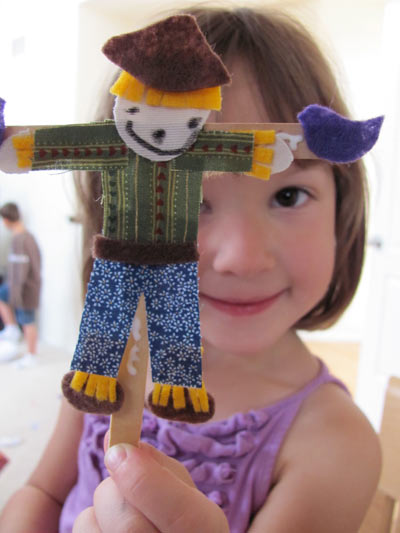 Download a free scarecrow pattern to use for this project
You need:
popcycle sticks
fabric or colored paper
glue
markers
Download the scarecrow craft template
How to make the scarecrow:
Glue two popcicle sticks together in a "t" shape.
While the stick dry cut out the scarecrow pieces and parts. You can use scraps of fabric and/or paper for the various pieces.
Glue the scarecrow pieces in place, let dry.
Draw a face on your scarecrow.