I was working on a craft project using some stamp ink and my preschooler discovered she could make her own leaf art using the stamp pads. We used the small stamp pads directly on paper to create a leaf shape. It was really fun to try the different colors in the stamp set and see what kind of picture we could make.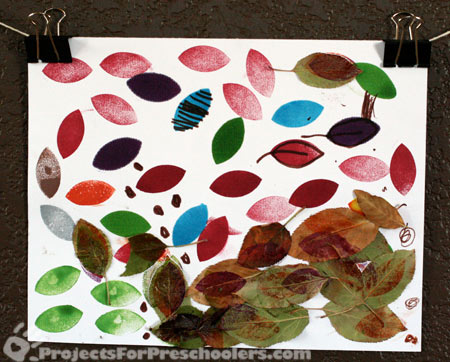 Materials you need:
Paper
ColorBox cat's eye stamp pads
leaves
glue
markers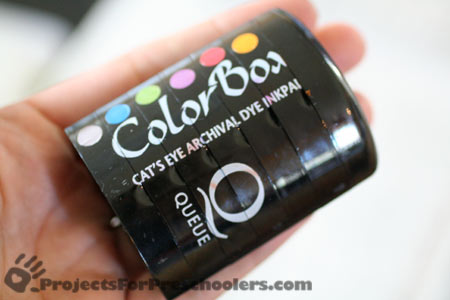 How to make your own stamp pad leaf art:
Using the stamp pads, create leaf shaped designs on the paper
Glue on various leaves you've found outside. You can stamp on top of these leaves for extra color.
Using a marker, draw on the different leaves to create fun effects.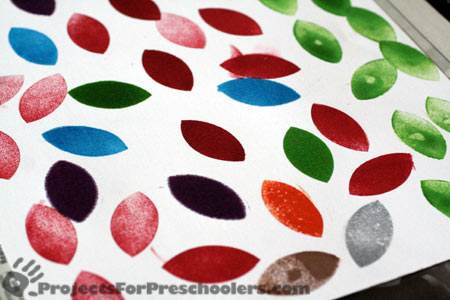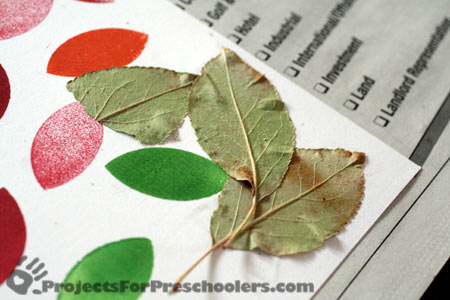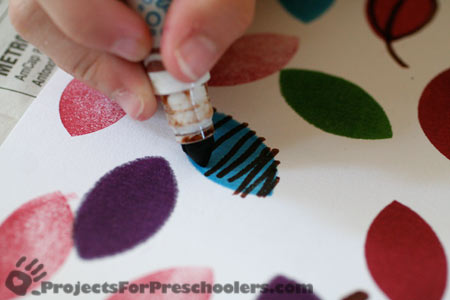 Your preschooler can have so much fun exploring shapes and colors with this simple leaf art stamp pad project. Talk about the details of how a leaf looks… the stems, veins, sizes and shapes. You can also create some pretty cards using this same art project concept. Have fun with your leaf art!
What fun can you create using stamps and leaves?