We love Eric Carle books, and now Kohls is featuring a selection of his books as part of the Kohls Cares program. Each book or associate plush toy is only $5 and the proceeds goes to help kids health and education initiatives.
The books included in this program are: "Brown Bear Brown Bear, What do you See", "The Very Busy Spider", "Does a Kangaroo Have a Mother Too?", and "10 Little Rubber Ducks". Each book has a coordinating plush toy that you buy separately. We love these book collections. The kids love the stories and the plush is a fun addition for your preschooler as they act out the story while you read along.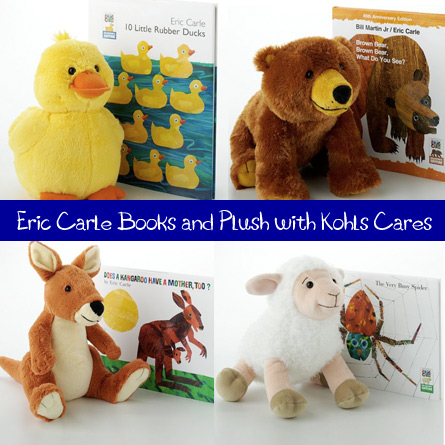 Check out the Kohls Cares program
to find out more and order your own books.