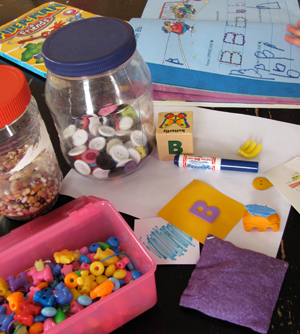 The letter B is for boy and balloon and bear and banana and a whole slew of other great words we know and love. It's the second letter in the alphabet. There are tons of activities and ideas to help tell teach your preschooler about the letter B. So here we'll collect those ideas to share with you!
In this photo find all the letter B fun:
Buttons
B block
a Blue marker
Beans
Beads
Bean bag (filled with beans)
Tiny Bananas
Letter B page in our preschool workbook
We have a special bag full of letter B items in our alphabet bin. We've collected small letter B things like the button or the tiny bananas. We also include pictures of letter B items as well as a few cards with the actual letter B. This is similar to the Alphabet box idea, which we love!
Some B project ideas:
Make a B out of Beans. Simply draw a big letter B on a piece of paper, then trace the letter with liquid glue and then place beans on the glue.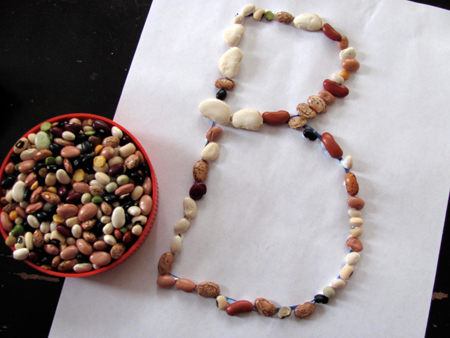 For some fun with Buttons and Beads we cut little squares of paper and added liquid glue so we could stick our buttons and  beads on the paper. We then glued the square pieces on to a large piece of paper to make kind of a quilted look of our fun B squares.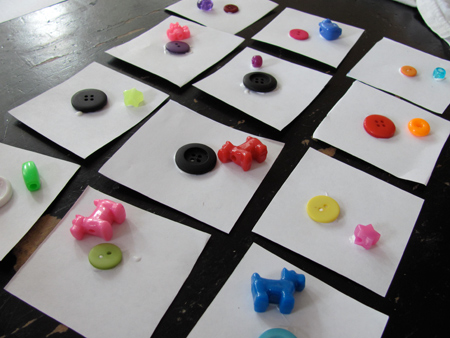 Here are more letter B activities and projects:
have_posts()) : $my_query->the_post();
$do_not_duplicate = $post->ID; ?>