The theme this week for
Kid Fun Day
is the color blue. There are so many shade of blue and a variety of fun direction you can go with this magnificent color. What fun with blue will you create or share this week?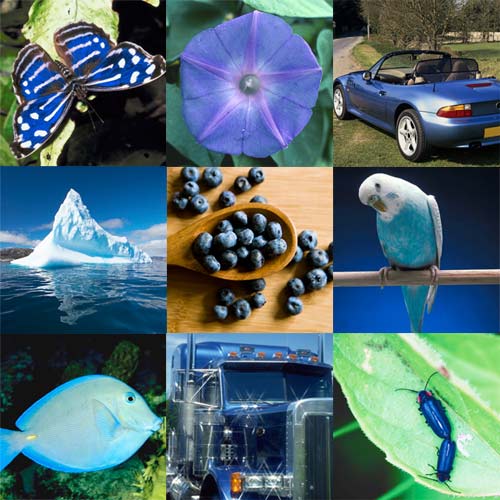 Fun facts about the color blue:
The color blue is associated with calm, strength, conservativeness, friendliness and sadness. Artists use blue to show variations in perspective (distances and space relationship between objects).
Poem:
"Little Boy Blue, come blow your horn"
by Mother Goose
Little Boy Blue, come blow your horn.
The sheep's in the meadow, the cow's in the corn.
Where is the boy that looks after the sheep?
"He's under the haycock, fast asleep."
Will you wake him? "No, not I;
For if I do, he'll be sure to cry."
Here are some favorite project ideas featuring the color blue:
Printables: bird coloring page, race car coloring page – are both great print-outs to use when coloring with the color blue.
Recipe: Blueberry muffins – a great anytime snack your preschooler will surely love
Craft: Blue Day Hats – Use newspaper or construction paper to make a hat for each child. Set out glue and materials such as the following: blue yarn, blue cupcake liners, blue buttons, blue glitter, blue paper scraps, blue sequins, blue felt-tip markers, blue crayons, blue chalk. Then let the children use the materials to decorate their hats any way they wish. Project idea from Step by Step Child Care.
Free apple clipart: grab these two butterflies for your own use.