Sometimes the most simple ideas are the most fun ideas. Coffee filter painting is a great project your preschooler can virtually without any help at all and you can turn the colorful art pieces into other projects when the painting is all finished. If you're preschooler can hold a marker and a paintbrush, they're ready for coffee filter painting!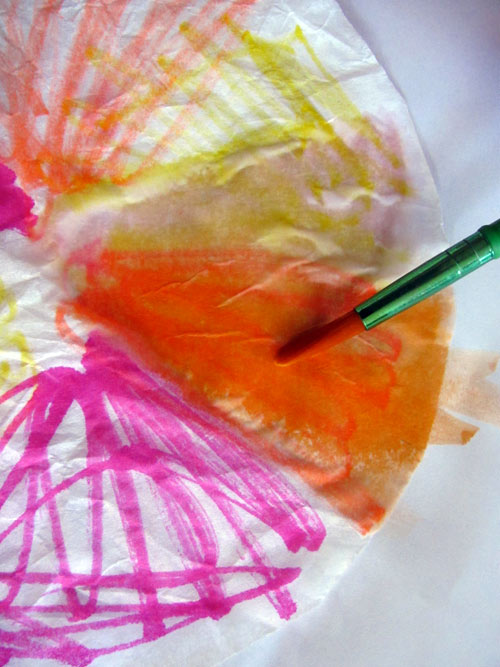 Materials you need to make coffee filter paintings:
White coffee filters (brown work, but the colors aren't as vibrant)
Washable markers – any size and color
Paint brushes
Bowl of water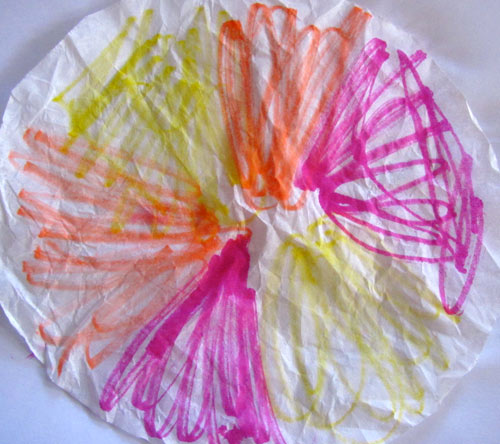 How to make your own coffee filter painting
Make sure to cover your work surface.
Color the coffee filter however you like using the markers – make sure they are washable markers, as they work much better.
Paint water over the colored areas using a paint brush. (You can also use a spray bottle of water for a different look).
Let dry.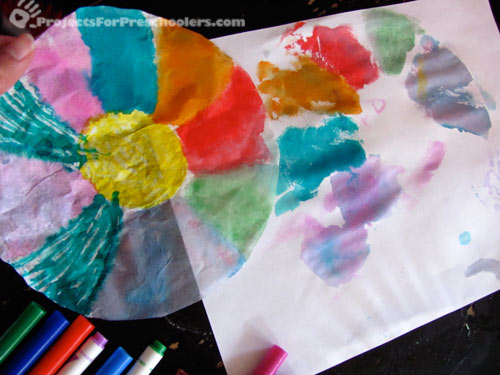 If you "paint" the coffee filter with a white piece of paper underneath, you'll find a second piece of art when you're finished. The color will seep through the coffee filter on to the paper and create a neat design. Once your art pieces are dry you can display them as is or create new projects with the pretty colored papers.