Not all bugs are creepy and crawly, ladybugs are the princesses of the bug world. We've made some ladybugs using Styrofoam balls combined with a few simple supplies while practicing painting, gluing and fine motor skills. Get ready to have some fun making cute Stryofoam ladybugs with your preschooler.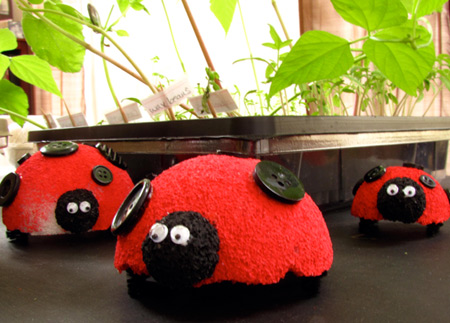 What you need:
Styrofoam balls in sizes: 4″, 2″ and 1″
Red paint
Black paint
Black buttons
Aleene's quick dry tacky glue
Black chenille stem
Small googly eyes
pencil and toothpicks for holding while painting
How to make a Styrofoam ladybug: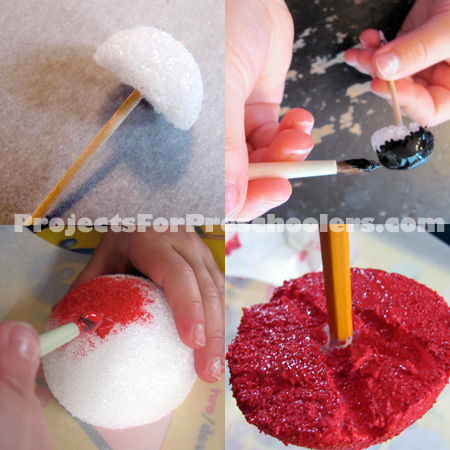 Cut each ball in half. You need half of a 4″ and half of a 1″ ball to make one ladybug. Half of the 2″ ball makes the small ladybug.
Carefully poke pencil or toothpick into flat side of ball half. This will be a handle to easily hold the ball while it is painted. Paint the large ball red, paint a 1″ ball half black. Let dry.

With flat side of red ball face down, glue the black ball with flat side against the red ball.
Glue buttons on to red ball to create the ladybug spots.
Cut chenille stem into 6, 1/2″ pieces. These are the feet. Gently insert into the bottom of the ladybug body, 3 on each side.
Glue eyes onto head.