Kids love to paint with water colors. Supplies are inexpensive and it's an easy project to pull out on those rainy days. However, there's a trick to getting the most out of the painting fun. Instead of jumping right in with a wet paint brush to paint, take a moment to prepare the paints and the colors will be more vibrant and bold.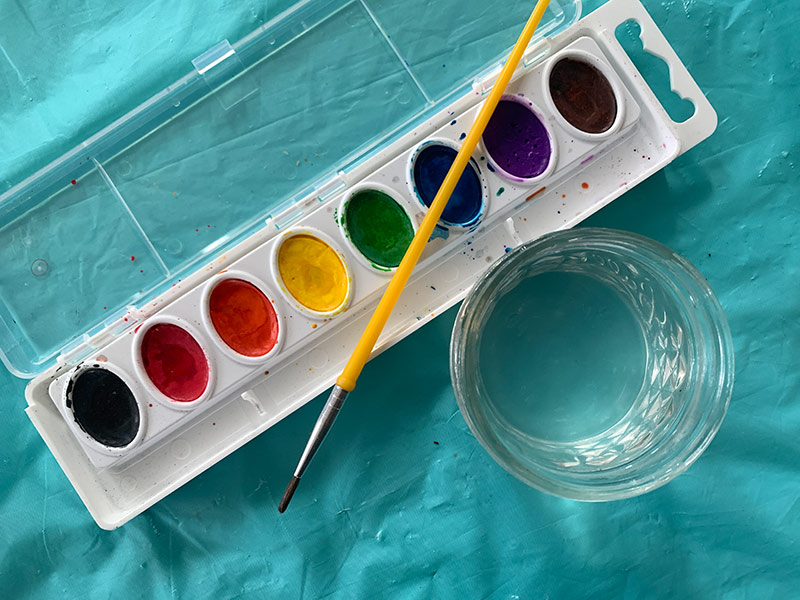 Dip the paint brush in water
Dab the water on to each individual paint color
Let sit for a minute so the water can soak into the paint
Now you're ready to paint with beautifully bright and happy colors!