Here's a game that is sure to inspire some giggles and goofy expressions from your little one. Coloforms Silly Faces game is a hands on activity that encourages preschoolers to get involved and be creativity. Each player creates their own silly face depending on what face pieces they spin during their turn. Silly Faces is a great kid friendly game, prefect for the whole family.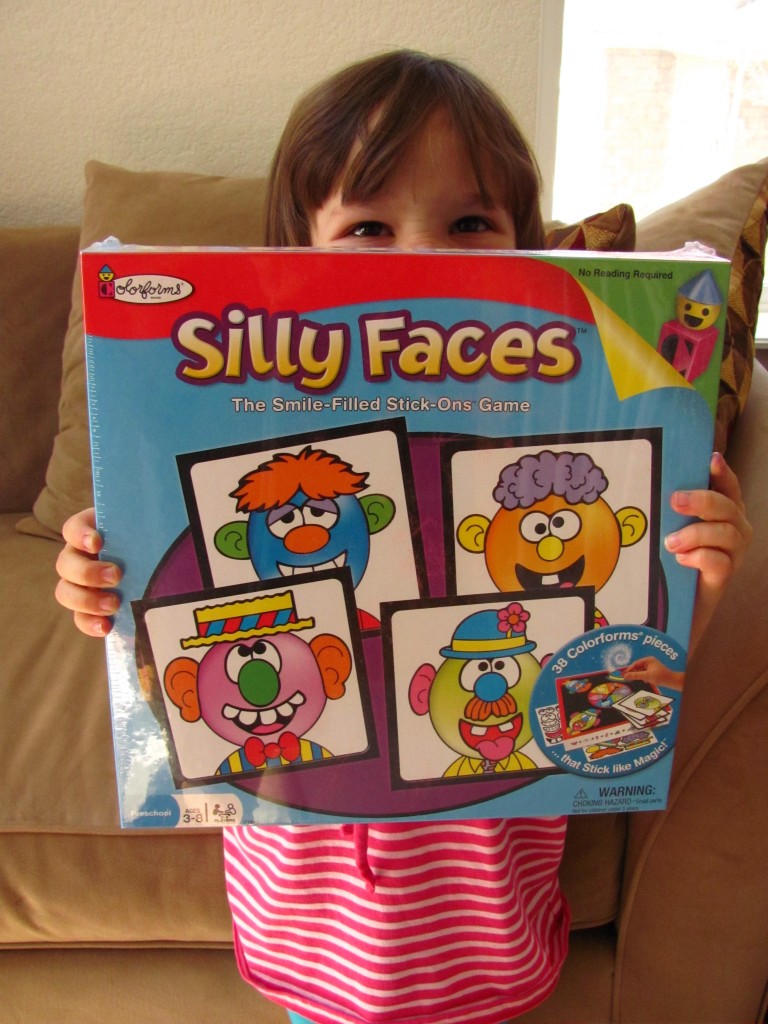 Each player has a card with a blank face. The players take turns with the spinner and choosing coordinating face pieces. There's funny grins, googly eyes, even goofy hair. The game cards are covered with a shiny, smooth coating and the face pieces are a static cling style plastic. The pieces stick to the cards but remove easily making this a great game for little hands.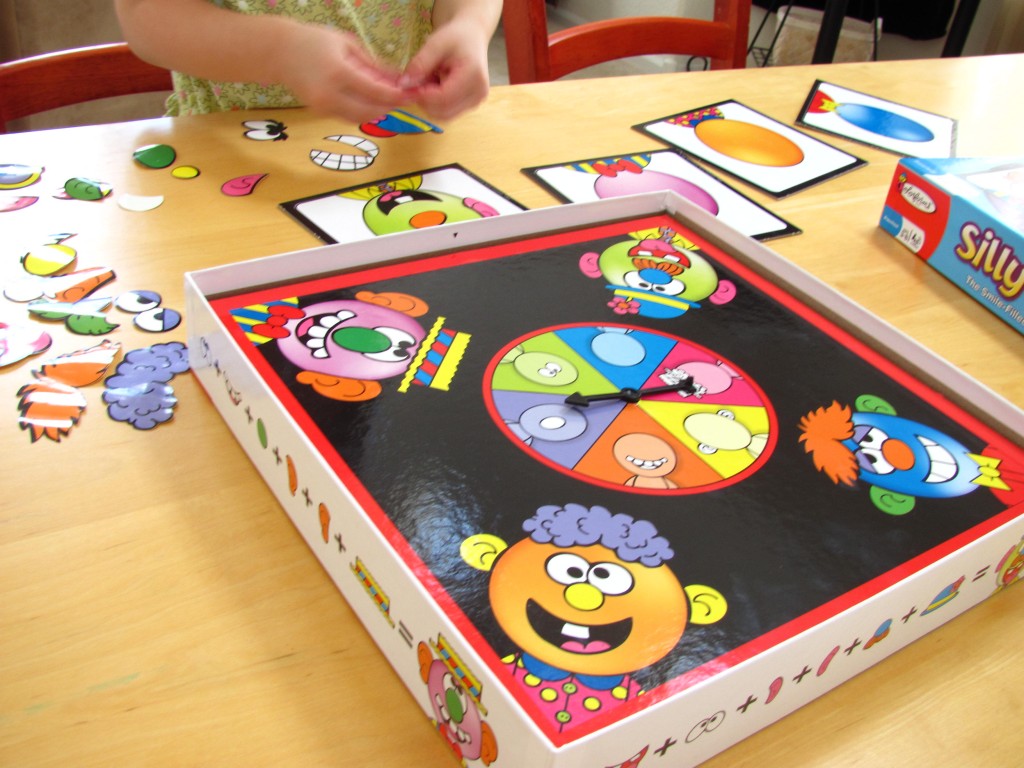 Colorforms Silly Faces game is brightly colored and full of fun potential. Add in the imagination of a preschooler and you're sure to have a table full of laughter in no time.
This game was sent to me to review. All photos and opinions are 100% my own.